Our core team has the experience and passion needed to help you achieve your accessibility goals. We partner with a broad collection of Chicago-area freelancers and service providers to provide and advocate for accessible content.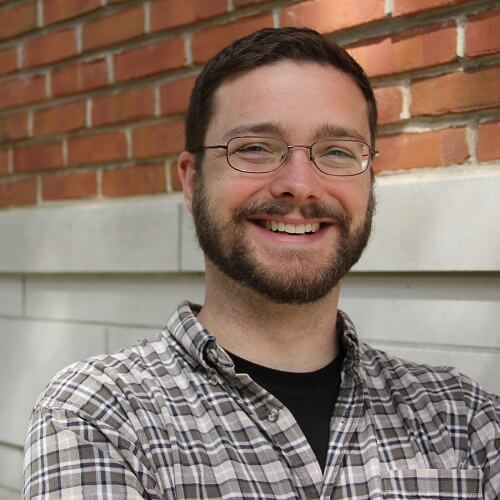 Matt Lauterbach, founder of All Senses Go, sees film as a powerful tool for raising awareness and sparking dialogue around vital progressive issues.
He is a filmmaker and educator with nearly two decades of experience crafting engaging non-fiction content for museums, classrooms, the web, and the big screen. He has a Masters of Education in Curriculum and Instruction, as well as three years experience in Chicago Public Schools. Matt has crafted a rich variety of features, profiles, short docs, and other media for clients such as Kartemquin Films, the Kindling Group, and 371 Productions. For a full list of his editing credits, please visit his film portfolio.
Matt is dedicated to making digital media and culture accessible to audiences with disabilities. He is a co-director of ReelAbilities Film Festival Chicago and has a wide range of experience programming accessible events and media showings.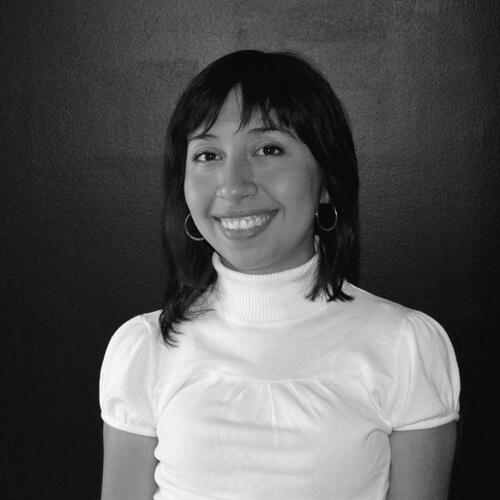 Reveca Torres, Consulting Partner
Reveca Torres was injured and paralyzed in a car accident at the age of 13. After completing degrees in Fashion Design and Theatre Arts, Reveca worked as a costume designer and simultaneously worked with various organizations doing disability work in health/fitness, advocacy, recreation, and peer support. She started a nonprofit called BACKBONES after realizing that years of interaction and friendship with others living with spinal injuries (SCI) had made a significant impact in her life. Reveca wanted to ensure that others, especially those newly injured, had access to resources, information, and the same type of peer support she has had.
Reveca is co-director of ReelAbilities Film Festival Chicago and has curated touring photography and art exhibitions that showcase the work of people with disabilities and bring awareness to disability rights. Reveca uses painting, illustration, photography, film, movement, and other media as a form of expression as a tool for advocacy and social justice.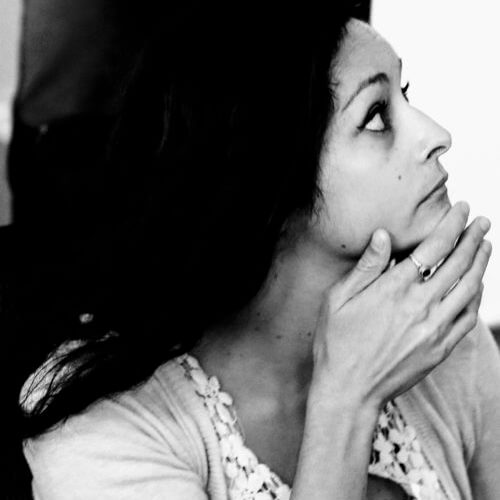 Grishma Shah, Consulting Partner
A Chicago-based artist and Doctoral candidate in the field of Entertainment Psychology, Grishma consults with filmmakers, film festivals, and production companies in various stages of the creative process including but not limited to: voice-over artist, unit production manager, film producer, script supervisor, project coordinator, and event management.
As an international guest lecturer, Grishma facilitates workshops on diversity and inclusion in academic and professional spaces focusing on the strengths of universal design and universal appeal as incentives for human and economic growth. As Co-Director of Chicago ReelAbilities Film Festival, her objective is to share the human experience of diversity in accessible spaces. By championing stories about diversity, her vision is to introduce new narratives on beauty and worth into the global community through the art of storytelling in cinema and mainstream media.
Grishma's work, which can be explored at lagrish.com, addresses various dimensions of humanity such as the intersectionality of culture, gender identity and ability status. She currently has a traveling art exhibit which asks society if the dreams we have for our daughters are as adventurous as the dreams we have for our sons.
Michael Herzovi, Consulting Partner
Michael Herzovi is a writer, performer, storyteller, audiobook producer, volunteer, and activist who uses a wheelchair. His work is focused around the issue of challenging assumptions about disability, one character at a time.
Michael is a voiceover artist and audiobook narrator. Whether performing original monologues, podcasting, or through his on-stage ensemble performances, his work says, "Welcome to my world." To hear samples of his work please visit his website, Herzovi Talks.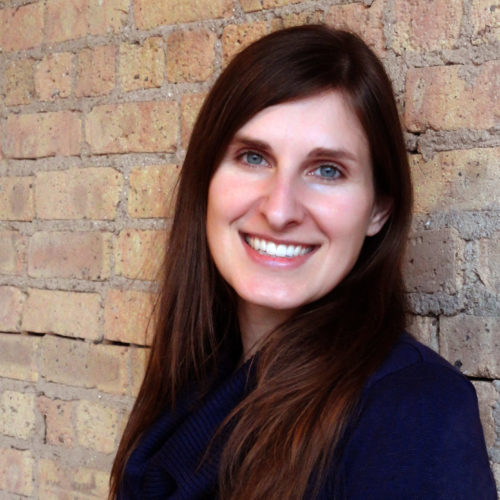 Tanya Treptow, Consulting Partner
A user-experience researcher, story-seeker, and meaning-maker, Tanya Treptow helps museums, performing arts organizations, and other cultural enterprises do exciting new things and evolve new roles in their communities. She uses anthropological and sociological tools to understand the deeper mechanisms of public engagement: how people see the world, how they connect to each other, and what they need from cultural experiences. Tanya's passion for naturalistic and participatory research methods, coupled with her background in user research and information design in both digital and physical space, has made her a trusted thought-partner to Slover Linett clients such as the Knight Foundation, Museum of Science Boston, Nelson-Atkins Museum of Art, Goodman Theatre, Baltimore Symphony Orchestra, Folk Alliance International, and Chicago Architecture Foundation.
Tanya enjoys the adventures of parenthood and sharing her love of nature and camping with her sons Jasper and Roscoe.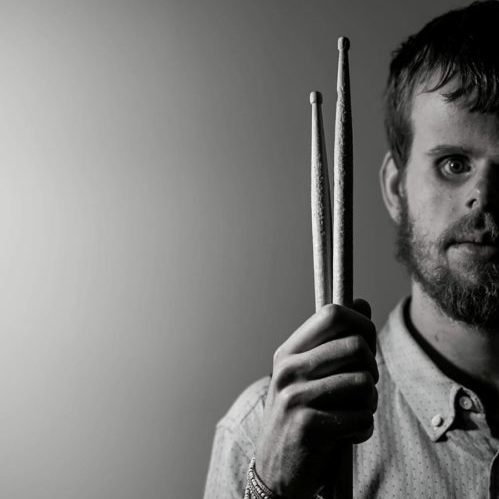 Tommy Carroll, Consulting Partner
Tommy Carroll is a totally blind Chicago-based drummer / composer / producer seeking to create the soundtrack to a more inclusive world. Described by the Chicago Reader as a workhorse drummer, he has performed nationally with rock bands, jazz combos, rappers, and singers of everything from bluegrass to soul. In his own music, Tommy builds emotive grooves and weaves them together with harmonic and sonic blueprints that allow performers to bring their own voices to the table.
Tommy's forthcoming album, Dances for Different Bodies, Vol. I, is a tribute to disability culture that uses rhythms of modern dance music as a template for group improvisation. The project was supported by the Chicago Department of Cultural Affairs and Special Events' Individual Artists Program and will consist of three volumes to be released in 2020 and 2021.
"I want to empower, not inspire," Tommy says. "I want to create art that celebrates the important perspectives and skills disabled people offer to society."
All Senses Go partners with a broad collection of Chicago-area freelancers and service providers to provide and advocate for accessible content. Interested in joining us?