Our Blog / Access in Focus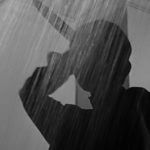 May 20, 2021
Access to classic cinema. By Alex Howard.
Imagine the shower scene in Psycho. No dialogue at all, right? Just a scream.
The visuals are unforgettable. The quick cuts of the knife. Marion reaching for help and pulling down the shower curtain. The slow zoom out from her motionless, lifeless body as the water runs over her, washing her blood down the drain.
Now imagine this iconic scene with no visuals. Just sound effects. The score by Bernard Herrmann, the blood curdling scream, the stabbing sounds, the thud of something falling and the running water. The combination of audio and visuals make this scene what it is, and you could argue that one cannot exist without the other.
Thankfully, Psycho has audio description - unlike many of the classic films on the American Film Institute's Top 100 List.
Have Questions? Want to learn more? We look forward to hearing from you!